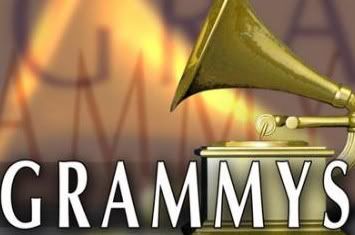 The 2011 Grammys weren't entirely disappointing, which is saying a lot, as it's usually a snore fest filled with the flavors of the month. To my surprise though, this year's ceremony actually sported some good moments! Here's a list of my top 5.
5. The Ramones
The punk godfathers received a Lifetime Achievement Award. The Ramones mentioned on the Grammys??!!! It went by fast during the segment but the Ramones were mentioned and given a Lifetime Achievement Award on the Grammys!! The Ramones on the Grammys!!
4 .Mick Jagger
Hard to believe that Jagger's performance was his first at the Grammys. Hard to believe the Stones have never, ever played the show. So, Jagger came out and did what Jagger does best. He pranced, preened, and strutted all over the stage. Jagger still gives it his all with grace and devotion to the music he loves. Performing a Solomon Burke song in honor of the R&B great, Jagger was in fine form, sounding like he was ready to get back on the road with the Stones tomorrow.
3. Keith Urban, John Mayer, and Nora Jones
Nice little tribute to Dolly Parton featuring some fine guitar picking from Mayer and Urban. Jones' always smooth vocals fit this Parton classic well and served as a nice acoustic moment for the show.
2. Bob Dylan
Mumford and Sons and The Avett Brothers got it going with full throttle numbers before rock's greatest folk singer Bob Dylan came out and performed Maggie's Farm. Though the vocals took awhile to be turned up, Dylan produced an audible pass at one of his classics. Dylan growled and howled and stood out front at the mic like an old time barker, flailing his hands and gesturing his intentions, while the two former bands wore perma-grins on their faces, obviously overwhelmed to be sharing the stage with Dylan.
1. Arcade Fire
Closing the night with a "Month Of May," Arcade Fire delivered a walloping knockout to a triumphant year. Picking up the prestigious Record of the Year, the award seemed to stun the band and most of the other heavy-hitter nominees in attendance. Well deserving, and a nice twist to a Grammys that was actually watchable.