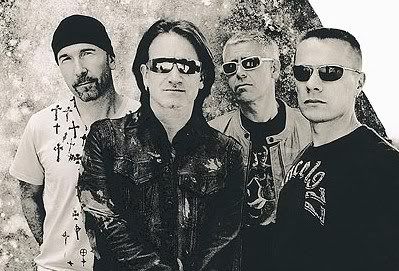 Looks like Bono and the boys from U2 are ready to get back on the road after halting their 360 Degree Tour. In a video from their website, Bono claims he is "feeling strong" and offered up his apologies for the unfortunate accident that caused him and his band mates to cancel their tour through North America. Bono suffered a severe back injury while practicing with the band in May; the injury was so severe that it required spinal surgery. With Bono on the shelf recovering, U2 had to put a halt to the much anticipated massive U.S. leg of their tour.
The show, featuring "The Claw," a stage that has no front or back, and a cylindrical video screen that offers concert goers an unobstructed view of the band from any seat in the house, was packing them in across the country. Bono has been putting together the idea for this outside stage since 2004.
"The Claw is all to do with how you can play outdoors without using a proscenium stage with a big bank of speakers on the left and right," he said in a interview. "Every outdoor stage show you've ever seen uses that configuration. This idea we're now working on will mean more people can fit into the shows, there will be better sight lines and everyone will be closer to the action."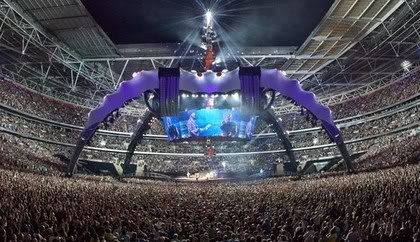 The 360 Degree tour, which features "The Claw," was on its way to breaking all kinds of ticket-grossing records before the cancellation of the shows. Halfway through the year, U2 was leading the pack with the highest grossing 2010 tour and was on pace to breaking the all time record. All shows from the tour have been re-scheduled and are set to resume in August in Europe. The U.S. leg of the tour will begin in 2011.