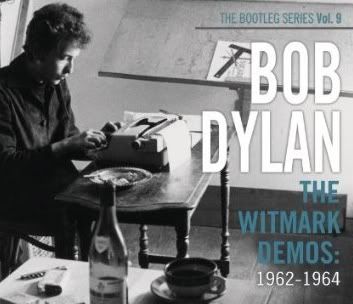 Bob Dylan -The Witmark Demos 1962-1964
In 1962, Bob Dylan was twenty-one years old. Incredibly, he had already written a handful of songs that would change the course of music. Blowing in from Minnesota and taking to New York like he belonged there, Dylan was quickly discovered and instantly signed to a publishing contract. Within a two year period, documented on the new release of his Bootleg Series The Witmark Demos 1962-1964, Bob Dylan began building a catalog unsurpassed in rock and roll.  Below is a promotional piece for The Witmark Demos, put together by producer Jennifer Lebeau. The six minute documentary takes a look at Dylan's beginnings in New York and a few of the key people that were instrumental in bringing Bob Dylan's music and lyrics to the world. Find the link here:

The Witmark Demos offer a unique look at the early stages of Dylan's career and a chance to listen in as Dylan's songwriting talents begin to take shape.
Tom Petty- Damn The Torpedoes
In 1979 Tom Petty was two albums into his career. His sound with his band, The Heartbreakers, was coming together as they approached the studio and prepared for their third record. By the time they were finished, Damn The Torpedoes marked a new quantum leap forward with their sound. Produced by talented Jimmy Iovine, the album spanned some of Petty's greatest hits including "Refugee," "Even The Losers," "Don't Do Me Like That," and "Here Comes My Girl."
With the re-issue of this classic Petty record, you get a chance to hear alternate takes and a few songs good enough to make the record that were left off due to time and space on the original release.
Bruce Springsteen- The Promise-The Darkness On The Edge Of Town Story
In 1978, Bruce Springsteen was working on wrapping up his follow-up to the legendary Born To Run record. With his creative juices flowing on a level only Springsteen can withhold, he cut an endless amount of material that is finally seeing the light of day with the new re-issue of The Promise- The Darkness On The Edge Of Town Story. This massive sprawling box set includes a whole double record of material that was written and recorded during this period but never released. The box set also features 3 DVD's. One of the DVD's is a ninety minute film including moments that were shot during the making of the Darkness Record. The other two DVD's are classic Springsteen shows filmed during the Darkness tour and an intimate track-by-track live show of the band in 2009 doing the whole Darkness On The Town record.