Forty shows and a whole lotta love for non-profits are quite the accomplishments for Feeding The Soul. Over the course of the last two years, their 'concerts for causes,' which have grown in size and stature, have helped promote charities through local artists, concerts, and special events. So, when planning their two year Birthday Celebration, which takes place Saturday, March 24 at the Seaside Center for Spiritual Living, it was natural that Vallie Gilley, Melissa Grove, and Cat Bramhall (the ladies behind Feeding The Soul) made it about another charity (Angel Faces) instead of themselves.
"Vallie, Cat, and I love organizations that instill confidence in young ladies," Melissa Grove told me. "Angel Faces caught my eye when I was researching non-profits and it just happened to be local. I love that they have a 7-day retreat for ladies ages 11-19 that have burn/trauma injuries. They give them tools to help with self-confidence, bullying, and emotional healing. They also provide them with ongoing support through their Angels in Flight program which is extremely important for these young ladies. Once we started researching them, it felt like a perfect fit for our birthday show."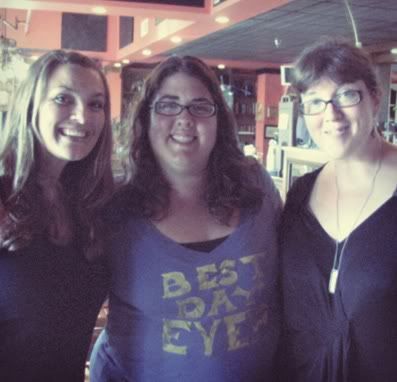 The Saturday celebration is a culmination of an idea that started a few years ago.
"Back in 2010, Vallie Gilley and I took a leadership course and the final project was to create something outside of your comfort zone," explained Melissa. "I created a music event with art, music, and food to benefit two non-profits. It was called the LoVE Event. Vallie also created an event with a sit down dinner before the concert (also benefiting a non-profit) along with a CD Cookbooklet. The next week we looked at each other and said, 'Let's keep going!' We enrolled our good friend Cat Bramhall and here we are 40 shows later!"
While supporting such organizations as Indigenous Education Foundation of Tanzania, Rock Camp for Girls LA, Helen Woodward Animal Center, Brother Benno's Soup Kitchen, and Lewy Body Dementia Association, it's easy to see why San Diego musicians have jumped on board to support this cause. With its generous philanthropy, Feeding The Soul has been able to attract an all-star cast of musicians including Jack Tempchin, Bushwalla, Tristan Prettyman, Raining Jane, Bob Taylor of Taylor Guitars, and Jason Mraz, to name a few.
"Some of the musicians that are performing (Dawn Mitschele, Alysse Fischer, Jessie Payo) performed at our very first event so we thought it would be fun to have them back two years later," Melissa told me. "All three of these ladies are VERY talented and use their gift to empower young ladies. They also have songs on our Feeding the Soul Family Dinner Volume 1 CD! In the last few years, we have fallen in love with music from some of our new friends–Voices of Prayze, The Lovebirds and the Paul Cannon Band… so we thought it would be fun to have them join us for our birthday."
With two years now under it's belt, Feeding The Soul is not only raising a glass to it's accomplishments, but also looks forward to the future. "We have so many great ideas but some of my personal favorites for the next couple of years would be a Feeding the Soul Tour where we tour with some of the musicians on our Feeding the Soul Vol. 1 Family Dinner CD. In each town we would create a dinner experience with local farms, as well as bring in local musicians and non-profits. We also intend on creating a second CD and being on Oprah (hahaha… no seriously).
What type of support does Feeding The Soul need the most?
"Well, we always love donations!" Melissa exclaimed. "Donations help us book venues, rent chairs, basically pull all the pieces together. Buying our CD is always great support, too! We donate 50% of CD sales to non-profits such as Angel Faces. Not to mention you get a great CD with 13 of our favorite musicians! And of course… spread the word! We love meeting new friends at our events and hearing about their favorite non-profits."
Come join the ladies from Feeding The Soul and all the great musicians Saturday, March 24th.
Where: Seaside Center For Spiritual Living- 1613 Lake Drive, Encinitas, CA 92024
Time: Reception (including Dinner & Auction) at 6pm, Music at 7:30pm
Tickets: $40 for Reception and Early Admission (Children 10 & Under: $25); $25 GA Concert Only ($30 at the door)
Buy Here
Beneficiary: Angel Faces