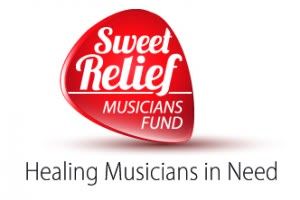 Something's going on at The Lost Ark Studio. Some kind of musical vortex that has drawn in the likes of  Transfer, The Silent Comedy, Nena Anderson, Low Volts,  Jesse Lamonaca and The Dime Novels, Blackout Party, Stephen Ray and The Slicks, and The Heavy Guilt, to name a few.
The Lost Ark Studio has tapped into the pulse of the San Diego music scene. They get it. Create a homey studio, fill it up with a multitude of vintage musical instruments so the sound is more important than the look (they don't record jingles, only albums and artists they believe in). And then, above all else, they make it a music-first environment, riding the strength of producer Mike Butler's talents they have created a climate that cultivates creativity. Spending a little time with them recently, it was easy to notice (and easy to be jealous of) how much they truly thank their lucky stars and relish the fact that they get to come to work each day and make music. Grateful would be an understatement. So it didn't surprise me when I found that they insist on a vibe of support to the musicians versus the cash register. What did surprise me was, after all the energy they put into helping others, they still have a strong penchant for asking themselves daily "what else can we do?"
The more I was around them, the more it was clear that working day by day, hand in hand with musicians, The Lost Ark Studio has been able to get a front row seat to the sacrifices an artist makes to create. Every day they are shoulder to shoulder with the sweat, blood, tears, and hard work that someone who chooses the path of an artist puts in. They can relate to those who elect an unconventional road and the price someone has to pay to be a working musician in this town. So, what else can they do?
How about some Sweet Relief?
Starting in 1994, The Sweet Relief Musicians Fund has been providing assistance to musicians who are struggling to make ends meet while facing illness, disability, or age-related problems. Sweet Relief collected donations go to help musicians with living expenses, medical bills, insurance, prescriptions, housing costs , food costs, utilities and other basic necessities. Over the years Sweet Relief has lent a helping hand to recording artists, session musicians, composers & songwriters.  Crossing all musical genres from rock, jazz, country, hip hop, reggae and blues, Sweet Relief leaves no one behind. They have served the music community by helping musicians with medical and living expenses including insurance premiums, prescriptions, medical treatment, operative procedures, and housing costs.
When The Lost Ark Studio chose to partner with The Sweet Relief Musicians Fund, it made perfect sense.  And they were jazzed about it. Not because Sweet Relief agreed to the partnership (though okay, they were definitely happy about that). It was more about how easily it came together and the magic that happens when you're not trying to save the world but just focusing on… what else can I do? They believe that if each person, in their own small way, gives back something, anything, just so long as they give, then good things can get done.
So, during one of their morning "what else can we do" conversations, they decided to reach out to Sweet Relief. With no contact person or inside name to drop, they fired off an email and then went back into the studio. The reply came later in the day, and the answer, you guessed it, was "of course." What The Lost Ark Studio has decided to do is act on their commitment to supporting the arts and donate one dollar to Sweet Relief for every "like" they get on their Facebook page.
Drawing on the energy of the San Diego music community, they've been able to raise over 1,700 dollars for Sweet Relief so far. One person at a time, one song at a time, one dollar at a time, over time can make for a ground-swell of giving back, just a little something that The Lost Ark Studio makes sure they do every day.
You can support The Lost Ark Studio's Sweet Relief campaign by liking their Facebook page.