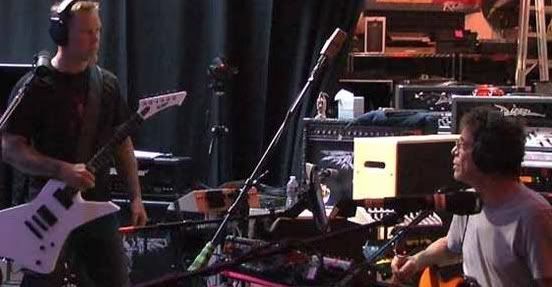 Metallica played with Lou Reed at the Rock and Roll Hall of Fame 25th Anniversary show in 2009. Jamming on "Sweet Jane" and "White Light/White Heat" lit the possibility fire.

Reed was excited about the collaboration. "It was a marriage made in heaven. I knew it from the first day we played together. Oh man, this is perfection, right in front of me," he told Rolling Stone.

Ever since, they have been kicking around the idea of what would happen if you took the New York poet/legendary Velvet Underground member and massed him up with the hard rocking metal monster that is Metallica. The prospect of Lou Reed's words, with their dark, dense flavor, paired with Metallica's bashing beats, could create some memorable sparks.

So, they got together in Metallica's San Francisco studio with plans to work on some old, lesser known Lou Reed songs. At the last minute, Reed suggested they try some tracks he had composed for a Berlin production of Lulu, a play based on stories by Wedekind.

"Lars [Ulrich] and I listened to the stuff," Hetfield told Rolling Stone, "and it was like: 'Wow, this is very different.' It was scary at first, because the music was so open. But then I thought: 'This could go anywhere.'"

We're hopeful that "anywhere" Hetfield is talking about is out to the public, because unfortunately, the 10 tracks they have recorded don't have a release date yet. But, from the way both parties are talking about the collaboration, it should be just a matter of time before this must-hear music gets heard.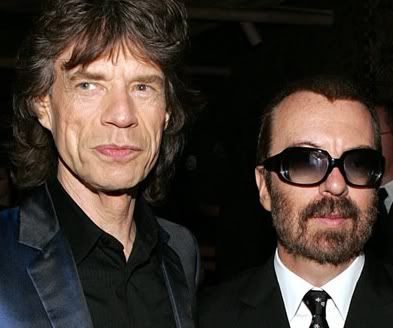 The next pairing of super talents, though they might not be as dark as the Metallica/Reed thing, could produce an interesting sound. Jagger is never one to stray too far from what he's comfortable with, but Stewart likes to push the boundaries every now and then. Throw in the vocal soul wonderings of Joss Stone and the reggae lineage of Damian "Jr. Gong" Marley, not to mention Slumdog Millionare composer A.R. Rahman, and you've got enough unique flavors to make for a compelling band.

"It's different from anything else I've ever been involved in," Jagger tells Rolling Stone. "The music is very wide-ranging — from reggae to ballads to Indian songs in Urdu."

They're calling themselves "Super Heavy" and have been recording for the last 18 months. They're also claiming that the record will be out in September 2011, but so far, there aren't any plans for a tour. We get our first hear from Super Heavy when they release their single "Miracle Worker" July 7th.