Sick of hearing Christmas music in stores already? Sick of the Christmas decorations that have been up in stores since the first week of October? How about a round of three great Holiday concerts instead?
This year's holiday concerts are loaded with some great acts and start November 30th with 102.1 KPRI's Holiday Soiree featuring Fitz and The Tantrums, The Head and The Heart, and Mayer Hawthorne at The Balboa Theater. Tickets range from $40 to $113 and are available now here.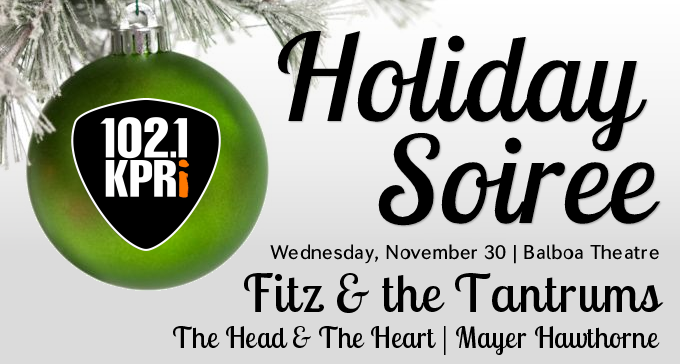 Next up is 94.9's Holiday Hootenanny December 3rd at the Jenny Craig Pavilion. This year's lineup features My Morning Jacket, Two Door Cinema Club, Matt and Kim, Delta Spirit, and The Blackout Party. Tickets are $40 and available here.


Saving the best for last and wrapping up this year's concert series is 91x's Wrex The Halls two night event at the Valley View Casino Center December 10th and 11th. The first night features Florence and the Machine, Death Cab For Cutie, Noel Gallagher's High Flying BirdsCage, The Elephant, Airborne Toxic Event, and The Naked and Famous. Day two's lineup is Blink-182, Social Distortion, Pennywise, DMC, Switchfoot, Everlast, and Mutemath. Tickets range from $19.91-$59.91 and are available here.

So, basically, you can buy yourself a Christmas present for under a hundred bucks and you get to see all three shows!