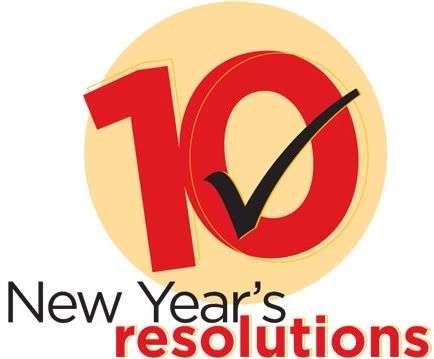 Without a doubt, 2011 was the best year so far at SD Rock 'n' Roll. So many great shows came through the San Diego area and I was blessed to be able to see a bunch of them. It would be hard to name my favorite rock and roll moment for 2011, so I asked the people who make up this wide ranging music scene to help me out with two questions:
1. What was your favorite rock and roll moment from 2011?
2. What is your New Year's resolution for 2012? The resolution can be personal, revolve around your music, or both.
Steve Poltz- Musician
My favorite moment was when I bought a glass of lemonade with a waffle and hash browns somewhere in Tennessee on tour last year at a random waffle house. My waitress was a transsexual and had a gold tooth and gap between her/his teeth and regaled me with stories about the Waffle House Bandits that were traveling the South holding up various locations for chump change register cash. She/he had a lovely sand-papery voice and a colorful vocabulary. I must have sat there for a couple of hours playing Randy Travis songs on the jukebox interspersed with songs by The Judds while listening to tales of fury and woe through the eyes of a man/woman stranger. That was my favorite moment, by golly.
My resolution is to start holding up waffle houses while on tour to help augment my cash reserves, which are dwindling along with the whole of the music business. There are so many waffle houses out there and I figure it's my turn. Why not me? That's what I keep repeating like a sideways mantra gone awry. I need to purchase a handgun and a handkerchief. And a road map. This is my year goddammit.
Chris Bowling- Bass Player For Dead Feather Moon
My favorite rock moment is when we played Rocktoberfest. It's been my favorite outdoor set to date. Very well organized.
Most of my resolutions fall by the wayside. But this year, I would have to say cutting back on my weekend bourbon intake some would do me some good.
Billy Watson- Harmonica Player Extraordinaire
I would have to say touring Europe with The Candye Kane Band- kicking it off in Paris, France.
My New Year's rez is to be even more grateful for what I have instead of what I don't have. Not very original, I know, but it's the God's honest truth!
Alfred Howard- The Heavy Guilt
My personal favorite rock 'n' roll moment was pressing my first piece of vinyl. I've been a vinyl enthusiast since I wore out my Thriller on my Fisher Price portable. Receiving a test pressing in the mail was as exciting as any Christmas before the age of 13 and it's coinciding disillusionment. Gently placing the needle on something you created and hearing that warm tone through familiar speakers blew my mind.
My resolution for 2012 is to eat more El Zarape House Burritos with John Meeks.
Roy Ruiz Clayton- Musician
Watching the band Revoltaire at the Belly Up Tavern! My pal Jason is in that band and they were fantastic!
It's a secret, but you will be able to tell that I kept my resolution or not by the very struggled itinerary of my response to the judgment of others.
Patrick Carney- The "Artiste"
For me it was getting to do an exhibit with Peter Asher (Peter & Gordon) in May and listening to all the stories with Paul McCartney, Jane Asher, George Harrison and what he's gone through as a performer and producer–spiritual night.
For 2012, I'd like to take my creative life up another notch or two by publishing two rock 'n' roll art books. I love inspiring people, and if I can make a difference in one person's life during the next year, then that's success for me!
Nena Anderson- Musician
My favorite rock and roll moment from 2011 had to be my friend Tim Lowman (Low Volts) winning three San Diego Music Awards. He is so talented, hardworking and humble…he deserved every one!
I have several new year's resolutions: walk my dog more often, learn to play lap steel, and have a mini tour in another country.
Madison Keith- dj at KPRI 102.1
My "personal" favorite Rock and Roll moment in 2011 was seeing Queens of the Stone Age with my son, Sam, at the Wiltern in LA. First of all, great f*@&in' band… louder than I expected. For three days after the show, my ears were ringing (keep in mind, this is from a guy who already had hearing issues from listening to the radio on headphones). Second, it was the last show of their tour; they were really on it.
As for my favorite moment in the San Diego Music Scene, it was seeing Fitz and the Tantrums at the Birch Aquarium during the summer. Michael "Fitz" Fitzpatrick and Noelle Scaggs are the most dynamic vocalists/entertainers who understand the power of music and its ability to lift people up. I got to see them not once, but three times… they should have been nominated for a Grammy. They are that good.
My resolution for 2012 is to continue to be open-minded about music, listen to things my kids like, and get my interviews archived. I just hope they are as good as I thought they were when I did them. Robert Plant, Santana, Joe Walsh, Willie Nelson, B.B. King, Buddy Guy, Bill Cosby, Bob Newhart, Michael Gross… it's amazing who I've spoken with over the years. I'd love to make sure their collective insight and wisdom can get passed on for everyone to hear.
Tim Lowman- Musician in Low Volts and Blackout Party
I've stacked up far too many rock and roll moments this year to recall but a few standout moments include: Blackout Party racking up a thousand dollar bar tab at a very upscale venue that wanted us to play for free but couldn't even provide a crappy bucket of Natty Light. Some people learn the hard way… heh-heh!
The proudest rock and roll moment of 2011 for me was leaping off a balcony to accept three San Diego Music Awards with all my friends and fellow musicians there to celebrate. That was what we call a 'doozy' my friends.
My 2012 resolutions include all the standards: get back in shape, drink less, etc. But what I really want to accomplish is a few European tours and to release the next Low Volts record. Some say that the upcoming Low Volts record is the last thing written in the Mayan Calendar. Hmmmmmmmm….
Meryl Klemow- Marketing, Promotion & Social Media at the Belly Up
I got schooled from B.B. King's tour manager for calling on the wrong phone number, and interrupting him! I learned manners and resorted to saying "yes sir, no sir." LOVE IT!! He told me to stop speaking so fast and told me that if they had orange juice backstage or ladies on stage I would be personally held accountable, and there would be a letter written about it.
To stop trying to give up coffee. Just ain't gonna happen when you have to email like we have to email; to have Ed Kowalczyk from LIVE play an acoustic show at Belly Up; to make more videos that hopefully entertain people and entertain myself; and to do more with local charity organizations such as Banding Together, The Mraz Foundation and Feeding the Soul–that is where I feel very fulfilled and the Belly Up community really comes together, when we do stuff for charity.