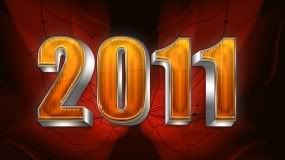 5. Closed Mouth Don't Get Fed by Blackout Party
A fun, rollicking rock 'n' roll record full of enough good times to fill a long weekend. There's a sea shanty, some bar room rag, and rock-solid rock and roll throughout. It's an album that highlights the band's wide ranging talents and ability to write solid stand alone songs. Though when heard on a whole, it makes for a damn fine all around album.
Read the whole album review here.
4. Homewrecker by Little Hurricane
The dynamic duo of Celeste "CC" Spina and Anthony "Tone" Catalano romp and bash their way through the blues drenched debut album Homewrecker. The Hurricane caught enough buzz to land them on this year's Lollapalooza tour for good reason. They put out an album that transfers well live and hooks you in with some infectious gritty blues jams.
Read my interview with them here.

3. New Army Of Ragged Angels by Roy Ruiz Clayton
A raw, lyric heavy run through 8 songs that evoke the landscape of the well-traveled. Each song puts you in the passenger seat and lets you ride shot gun on an alluring visual road trip. Clayton writes like Leonard Cohen and Warren Zevon, spits lyrics like Lou Reed, and has written a masterpiece called "Everyone's A Detective" that serves as the center piece to this record.
Read my interview with Roy about his record here. And also his favorite 2011 rock and roll moment and 2012 new year's resolution here.
2. Twist, Shake, Grind, Break by Low Volts
It's an album of down and dirty greasy blues, slide guitar, and attitude. A vicious, one man band attack on the senses. It was a hell of a year for Tim Lowman, picking up 3 San Diego Music Awards (he's also a member of The Blackout Party) and playing with major headline bands around town. One of the hardest working musicians out there who made himself one hell of a record.
Read my interview with Tim here.  And also his favorite 2011 rock and roll moment and 2012 New Year's resolution here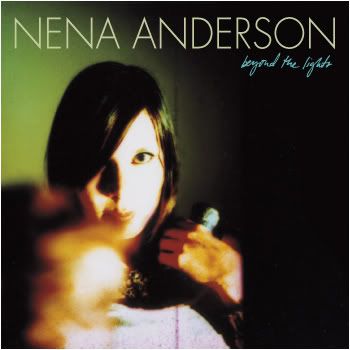 1. Beyond The Lights by Nena Anderson
A complete, well-rounded ear full of Americana music that features the sultry, understated vocals and songwriting ability of Nena Anderson. Anderson uses her soulful approach to pull you into her world of lost love laments with delightful ease. The songs are so well crafted, and with the help of her solid backing band, make up a gorgeous collection of material. It's a record that I seem to keep going back to over the course of last year and I am sure, because of its depth and staying power, I will be spinning it for years to come.
You can read my complete album review here.