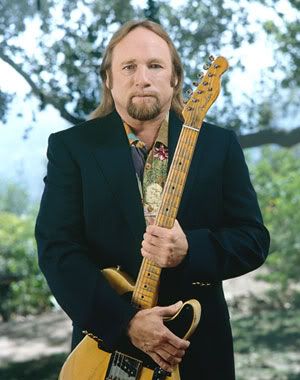 Rock and roll legend Stephen Stills has sold out his November 21st Belly Up Tavern show in less than a week. It's no surprise the two time Rock and Roll Hall of Famer (and the only musician to be inducted twice in the same night, once for his role in Buffalo Springfield and the other for his part in Crosby, Stills, & Nash) was able to sell out the intimate venue.
Stills was out on the road earlier this year with the reunited Buffalo Springfield. Stills and band mates Richie Furay and Neil Young played six shows and headlined the Bonnaroo Festival before abruptly stopping the tour. Scheduling conflicts seemed to be the reason, though the band did promise to pick up their touring ways come 2012.
Just like Buddy Guy who quickly sold out his first Belly Up show and then added the second (tickets are still on sale for the Sept 21st show), here's to hoping Stills will add another show!