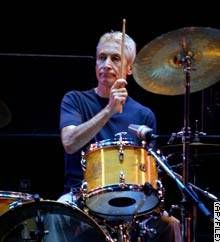 Charlie Watts – Rolling Stones 1963
Mick Jagger has said that when Charlie Watts no longer wants to play out live that's the end of the Rolling Stones. Break down almost any Stones song and you will find that Watt's back beat is the soul to the band's performance. For all the attention Jagger and Richards garnish, it's Watts who propels their sound. His minimalist approach and absolute ownership of timing has made Charlie Watts one of rock's greatest treasures. 47 years on the skins and still making it look easy!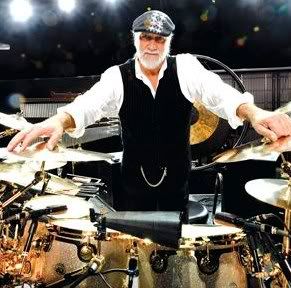 Mick Fleetwood – Fleetwood Mac 1967
Mick Fleetwood sat behind the kit, partnering with John McVie on bass and Peter Green on guitar, for the first installment of the more blues based Fleetwood Mac. In 1975, Peter Green was gone and in stepped Lindsey Buckingham and Stevie Nicks delivering a more pop-rock sound. During both incarnations Fleetwood has always been the hyper-active Englishman, leading the band's sound. His over-the-top drum solos have been a main stay at Mac shows for years.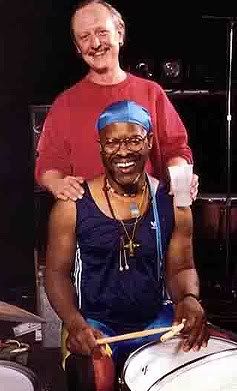 Butch Trucks and Jaimoe – Allman Brothers 1969
It's two for the price of one with this Southern Rock rhythm machine. One of rock's ultimate jam bands, the Allman Brothers have been anchored by the double shot back beat of Trucks and Jaimoe for 41 years. These two are amazing live and have a synergy between each other that is all their own.
Joey Kramer – Aerosmith 1970
Kramer has been behind the kit for over 30 years, keeping the beat for the one and only Aerosmith. Kramer joined up with his friend Steven Tyler back in the 70's and has laid down a steady rock and roll groove through all the turbulent times of the band's career. Never over the top but always solid and on time, Kramer's loud pounding is prominent in Aerosmith's long list of hits.
Frank Beard – ZZ Top 1971
Probably the least famous of all the drummers listed, Frank Beard's sound is very straight forward and sits perfect behind the power house sound of Billy Gibbons and Dusty Hill of ZZ Top. What sets Beard apart is that he holds down the back end of this three piece band while other drummers are a part of a larger working unit.

Honorable mention goes to two of rocks more accomplished drummers Neil Peart and Max Weinberg.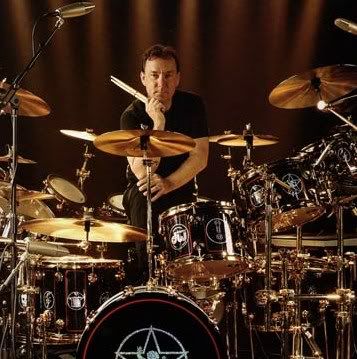 Neil Peart – Rush 1974
The most over-the-top of all the drummers listed, Neil Peart established himself as one of rock's greatest drummers with a style all his own. His elaborate drum kit that completely surrounds him has been the highlight of Rush's live shows for years. Faster than fast, playing lead drums, the king of the monster drum solo, Peart makes up one of the three heads of this power trio. Peart also is the primary lyricist for the band. 36 years of dazzling drumming from a true original!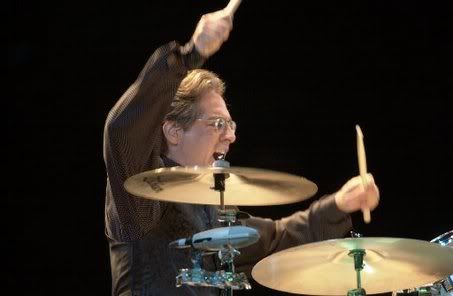 Max Weinberg-E Street Band – 1974
Sitting perched above the "Boss" watching his every move, Weinberg, and his tiny kit (similar to that of Charlie Watts'), is the driving force behind the E Street Band. Bruce without the E Street Band is still a show, but the E Street Band without Weinberg banging away back there? That's another story. Weinberg does all the great beats and booming crash endings to those Springsteen classics with such ease. His 36 years with Springsteen have turned in some of rock's most legendary performances.