This is your first chance to announce your presence to the rock world. It's your first album fresh off the new record contract. Time to impress. Looking across the rock landscape, I dug up a few classic debuts that established each band's immortality with their first cut. Most of these first songs off the first albums remain the bands' biggest hits. Nice to be able to come out of the box swinging and knock one out of the park. Here are the top 5:
5. Doors- Break On Through (To The Other Side)
This first track starts with a soft shuffle on the drums and then the opening keyboard/guitar lines introduce us to an amazing, never-before-heard sound in rock. It's a blend of jazz, blues, and rock, and features the mad poetry of a young rebel. The song starts out subtle until Morrison kicks in the vocal, rising like a volcano until he erupts all over 1967.
4. U2-I Will Follow
They played and ever since, we followed. Four punks from the most unlikely of places–Ireland–rise up and become the greatest rock band of their generation. "I Will Follow" introduced us to the Edge's guitar, a sound that has grown to become synonymous with the U2 sound and one that drives this U2 classic into rock lore.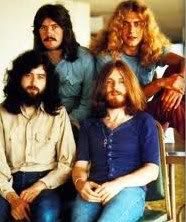 3. Led Zeppelin- Good Times Bad Times
When Jimmy Page struck that famous first lick, and then John Bonham laid down the thumping back beat, Led Zeppelin announced its presence to the world. Robert Plant moves his rock roar through this Zeppelin track with ease and sets the stage for one of the greatest debut albums ever.
2. Jimi Hendrix-Purple Haze
Imagine driving down the street in 1967 and hearing Purple Haze coming out of your radio for the first time. The guitar that changed the world of guitar forever. Hendrix's hard driving psychedelic guitar tour de force is a game changer that still rips speakers across the land.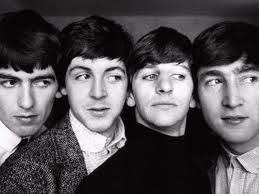 1. Beatles-I Saw Her Standing There
The first song from the four lads that changed everything in the world of rock and roll. First time we all heard the harmony of Lennon and McCartney. First time a Beatles melody got stuck in our head. Listening to the track today, the Liverpool lads sound so young and innocent. Truly the most auspicious start for a first track from a first album.
Honorable mention goes to Boston with "More Than A Feeling" just because it was such a huge radio hit and it established the trademark Tommy Schultz guitar sound that was and is copied to this day.