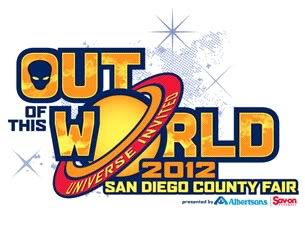 Over the course of the last few years, the San Diego County Fair has brought a wide variety of talent to Del Mar, so much so that I usually buy the $13.00 discount pass that gets you in for the whole 24 days. Within the last few years, I have seen Paul Rodgers, Blue Oyster Cult, Jackie Greene, Joan Jett, The Doobie Brothers, Foghat, Pat Benatar, and Willie Nelson to name a few. With that said, here are my recommended Top 5 shows this year–
5. Dickey Betts and Great Southern – Monday July 2

One of the original members of the Allman Brothers Band, Betts' legendary guitar and fiery attitude was a staple with the band for years. The author of some of the Allman's biggest hits like "Jessica," "Blue Sky," In Memory of Elizabeth Reed," and "Ramblin Man," Betts is no doubt one of rock's most accomplished guitar players. Unfortunately, the rebel attitude, drug, and alcohol abuse caught up with him and lead to his dismissal from the Brothers in 2000. Since then, Betts has kicked around with different incarnations of his band and it will be interesting to see where he is with his playing this far on in his career.
4. Switchfoot – Friday June 15

The brothers of the Bro-Am, local boys Switchfoot, play the main stage the night before their annual Moonlight Beach Benefit. Switchfoot will be celebrating 8 years of their Bro-Am concert that supports the local chapters of Stand Up For Kids. Here's a chance to see them minus the sand, sun, and thousands of others.
3. Dave Mason – Wednesday June 13

You got a real live English blues man here who has played with the likes of Hendrix, Clapton, The Stones and Fleetwood Mac, to name a few. Mason is an original member of the band Traffic and is known for his hits heavy shows, and still vibrant guitar playing. His version of "All Along The Watchtower" is worth the price of admission!
2. Joan Jett – Tuesday June 19

The punk, the spunk, the swagger, and the attitude is all there and all still very real and believable. Jett's a veteran at the Fair, playing her in-your-face rock and roll for years. Every time I see Joan Jett, it always makes me want to see her at an indoor club. Come on Casbah or Belly Up, book Joan Jett!!
1. Eric Burdon and The Animals – Thursday June 21

Probably the most legendary rock and roller to play the Fair this year, Burdon, surprisingly, isn't even playing the main stage. His resume and long trail of influence puts him at the top of our list. The English singer-songwriter comes baring a ton of hits–"The House of The Rising Sun," "Sky Pilot," "Don't Let Me Be Misunderstood," "It's My Life," "We Gotta Get Out of This Place," and "Don't Bring Me Down," to name a few. Burdon doesn't come through the area much, so grab this chance to see a legend.