The rock and roll ego can be large. Sometimes the pull from the record company to do a solo record and the stacks of cash being thrown at an artist can be enticing. Or in some cases, you just can't stand the sight of the other band members anymore. Whatever the case may be, a solo record can launch the next faze in an artist's career. Here's a look at the top five most successful solo careers of artists who branched out on their own and in some cases, became even more famous than their former group.The criteria for this top 5 is as follows: Quantity and quality of material is first and foremost, followed by overall sales.
Only our number one artist was more popular when he left his group than Stevie Nicks was when she left Fleetwood Mac. Her crowd pleasing vocals and gypsy persona was garnishing a huge response on the Fleetwood Mac tours, and it was only a matter of time before she was pressed to step out on her own. Her first solo suare was the 1981 release Bella Donna, a record that cemented her arrival as a vital solo artist. The record was full of the Stevie Nicks sound and contained the two massive duets "Stop Dragging My Heart Around" with Tom Petty and "Leather and Lace" with Don Henley.  Stevie followed the Bella Donna record with a few other solo records and she is currently working on her next solo project with famed producer/song writer Dave Stewart.
Sting broke free from the Police and released his first solo album in 1985. It was a vibrant step forward as a recording artist, as Sting incorporated mostly jazz artists as his backing band. In 1991, he started to move away from the more jazz flavored theme and scored a hit with "All This Time." Sting has released nine solo records and recently toured with the Royal Philharmonic doing orchestrated versions of his songs.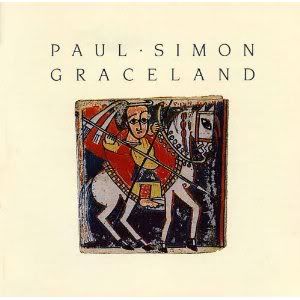 3. Paul Simon

1970 launched the solo career for Paul Simon, another artist who was having huge success with his former partner Art Garfunkel. Though his catalog does not have the volume as our number one selection, the quality of the material stands out. Especially the 1986 album Graceland, which became a huge international hit. Simon is still recording and remains vital as a recording and performance artist to this day.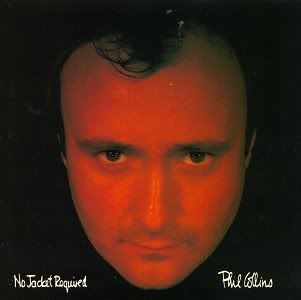 2. Phil Collins
Okay, here's where the list gets dicey. The criteria states quantity and quality of material first and foremost. Phil Collins will never be held in the highest regards when it comes to quality, but you just cannot argue about the quantity of successful material he released. Couple that with the huge amounts of records he's sold (over 150 million as a solo artist) and you have to put Mr.Collins on the list. I mean, this guy ruled the 80's, picking up 7 Grammy's and even an Academy award. His solo career was so hot that he started writing hits for movie soundtracks. When measured up against the other artists, no one even comes close to the his success other than our number one selection.
McCartney's first solo record debuted in 1970. And coming off  being in the biggest group of all times didn't hurt his chances at the cash register either. A few years later, he formed the group Wings and performed and recorded with them for over ten years. McCartney has released over 30 records as a solo artist, and is, without a doubt, the most successful artist to ever go solo.