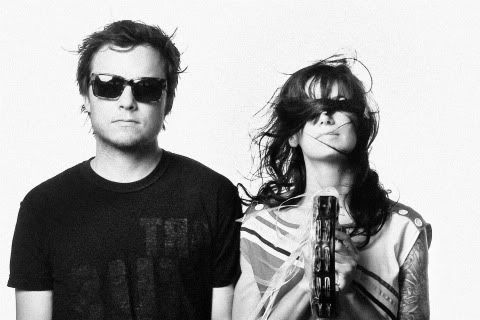 TNT (Thursday Night Thing), the Museum of Contemporary Art San Diego's mixture of art and music, just added a little more firepower to their March 22 lineup. Not only are they featuring the West Coast premiere of British artist Isaac Julien's intriguing nine-screen video installation Ten Thousand Waves, the U.S. museum debut of Ai Weiwei: Zodiac Heads/Circle of Animals: Gold, and the opening of Iconic I featuring works from MCASD's permanent collection, but also two of San Diego finest bands, Little Hurricane and The Howls.
Little Hurricane has been making a name for itself this last year in San Diego with their two person dirty blues. Drummer Celeste "CC" Spina and guitar/keyboard/vocalist Anthony "Tone" Catalano have been using their captivating live shows to build a dedicated following. Over the course of the last couple of years they have won 3 San Diego Music Awards, played Lollapalooza, and most recently had their music featured on the Sports Illustrated Swim Suit Edition video.
And The Howls just released their brand new album Rocky Ground which features an alt/country sound dabbling in rock and blues. The band just celebrated the album release with a sold out show at The Casbah and was also a part of a recent sold out show at The Belly Up Tavern with The Silent Comedy and Dead Feather Moon. The Howls are definitely making a name for themselves and should provide a solid opening set for the nights musical events.
Blow up your Thursday night in style this week at the Museum of Contemporary Art.
MCASD Downtown
1100 & 1001 Kettner Boulevard
San Diego, CA 92101
(858) 454-3541