Woke up this morning, flipped on XM Radio, and caught Stevie Ray Vaughn working his blues pyrotechnics out on his hit "Couldn't Stand The Weather." Listening to Stevie's sweet sounds this morning had me missing one of my favorite guitarists,  which lead me to my next thought: What would Stevie Ray Vaughn be doing if he was still alive? He would have been 46 years young this year. What and who would he be playing with? Below is a list of a few where would they be now's.

Jimi Hendrix
The year before Hendrix passed, he was working night and day on one of his true passions: the art of sound. Jimi was so obsessed with getting the right sound and environment for his music that he spent a small fortune building the Electric Lady Land Studio in New York. This was a sign of things to come for Hendrix. If he was alive today, Jimi Hendrix would be one of the biggest name producers on the block. Jazz, rock, and especially with the rise in popularity of hip hop and rap, Hendrix would have been the go-to name for sound and production. Imagine a Hendrix produced Beastie Boys record. Or what heights Hendrix could have gotten Eric Clapton to achieve on record. Or Dylan, or John Mayer, or Jack White, or… Hendrix would have been a great producer.

Jim Morrison
Morrison had a penchant for poetry. He loved taking images in his mind and portraying them in song or spoken word. As he became more disillusioned with the rock and roll lifestyle and started to isolate himself, I think eventually, Jim Morrison would have ended up as a film maker. Starting small with off beat avant-garde independent films, or even music videos, Morrison would start to develop his craft. Sooner or later, as his catalog grew, Hollywood and fame would once again come a knocking and Jim might even be swayed by someone like Johnny Depp to make an "Alice in Wonderland" re-make. But eventually, Jim Morrison would go back to low budget films and the independent scene, refusing to cater to the big budget Hollywood machine.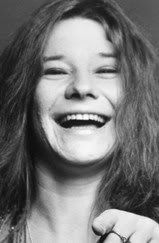 Janis Joplin
Janis loved the blues and the bottle. Her hard living would have eventually slowed her roll to the point of semi-retirement from performing. Ever the lover of all things San Francisco, I see Janis Joplin as the owner of "Pearl," San Francisco's renowned night club. The "Pearl" would feature all kinds of acts with all kinds of sounds and Janis would be front and center as the ring leader. Ever approachable, Janis would sometimes slip behind the bar to sling a few drinks, or work the door greeting the guests. And maybe, when the mood was right, she would jump on stage with the headliner and remind everyone in attendance of the might and power of her voice.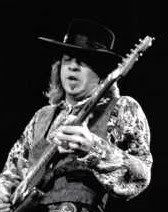 Stevie Ray Vaughn
Stevie was a blues man cut from the same cloth as B.B. King, Albert Collins, and Buddy Guy. And true blues men play. Just like the other blues greats, touring and the live show is their life and would have been for Stevie Ray Vaughn. Stevie would have taken the mantle left by Hendrix and run with it, becoming the world's greatest guitarist. He would organize festivals in Texas, similar to the Clapton Cross Roads Guitar Festival, and become a larger than life figure in Austin, Texas. He would still be making records and his career would hit an all time high with the release of his chart topping crossover blues/rock record produced by none other than Jimi Hendrix himself.